Aminex Laundry Detergent 32 oz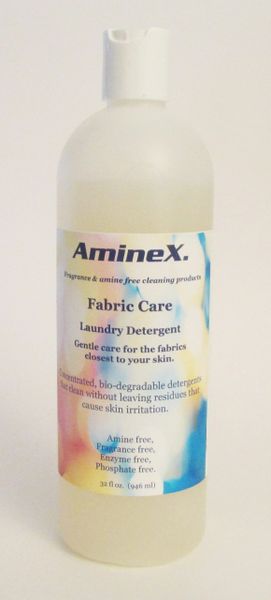 Gentle care for the fabrics closest to your skin.
Size:      32 fl oz (946 ml)

 

AmineX Laundry Detergent is formulated for the most sensitive individual and is safe for use on children's clothing, bedding and washable toys

AmineX Laundry Detergent  is a blend of non irritating detergents that very effectively cleans delicates, light cottons, and all washable synthetic fabrics for both hot and cold washing applications.

AmineX Laundry Detergent is completely free of enzymes, phosphates and strong alkalis that can cause skin irritation in sensitive individuals. AmineX Laundry Detergent is safe to use with a color stable bleach such as "Oxy Clean" or similar peroxide type color safe bleach.  AmineX Laundry Detergent is  bio-degradeable and  is  100% free of  fragrances and masking agents,  optical brighteners, amines, enzymes and phosphates.
<!-- Facebook Pixel Code -->
<!-- End Facebook Pixel Code -->