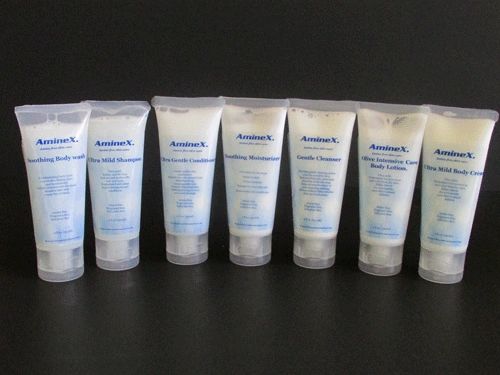 THANK YOU

AmineX Trial Kit  2 fl oz of each of selected products   FOR FREE.  
Just USE COUPON CODE:   y55

 
Food is not the whole story. Food sensitivities generally do not start with food. More often an exposure to a sensitizing chemical triggered responses that lead to the sensitivity to certain foods or food ingredients.

One of the most important ways to manage chemical sensitivity is to limit exposure to trigger chemicals. Many of these are found in every day products such as cleaners, fragrances and personal care products.
With this in mind we are offering for a limited time to anyone who might want to test the effectiveness of our products in reducing exposure to trigger chemicals the following kit:
 2 oz AmineX Soothing Body Wash

 2 oz AmineX Ultra Mild Shampoo.

 2 oz AmineX Gentle Conditioner.

 2 oz Aminex Ultra Mild Body Creme.


 2 oz Aminex Olive Intensive Care Body Lotion.                                 
<img height="1" width="1" style="display:none" src="https://www.facebook.com/tr?id=412764812219726&ev=PageView&noscript=1" />